When the Belles Performance Team set out to produce the first calendar in the organization's seven year history, they had their work cut out for them. For years, Colorado's professional entertainment teams have been setting a very high standard with uniform, bikini and themed calendars. Backgrounds of Las Vegas, warm tropical paradises and new stadiums presenting Colorado's hottest cheerleaders and dancers have been fast fundraisers for these teams and the charities they support.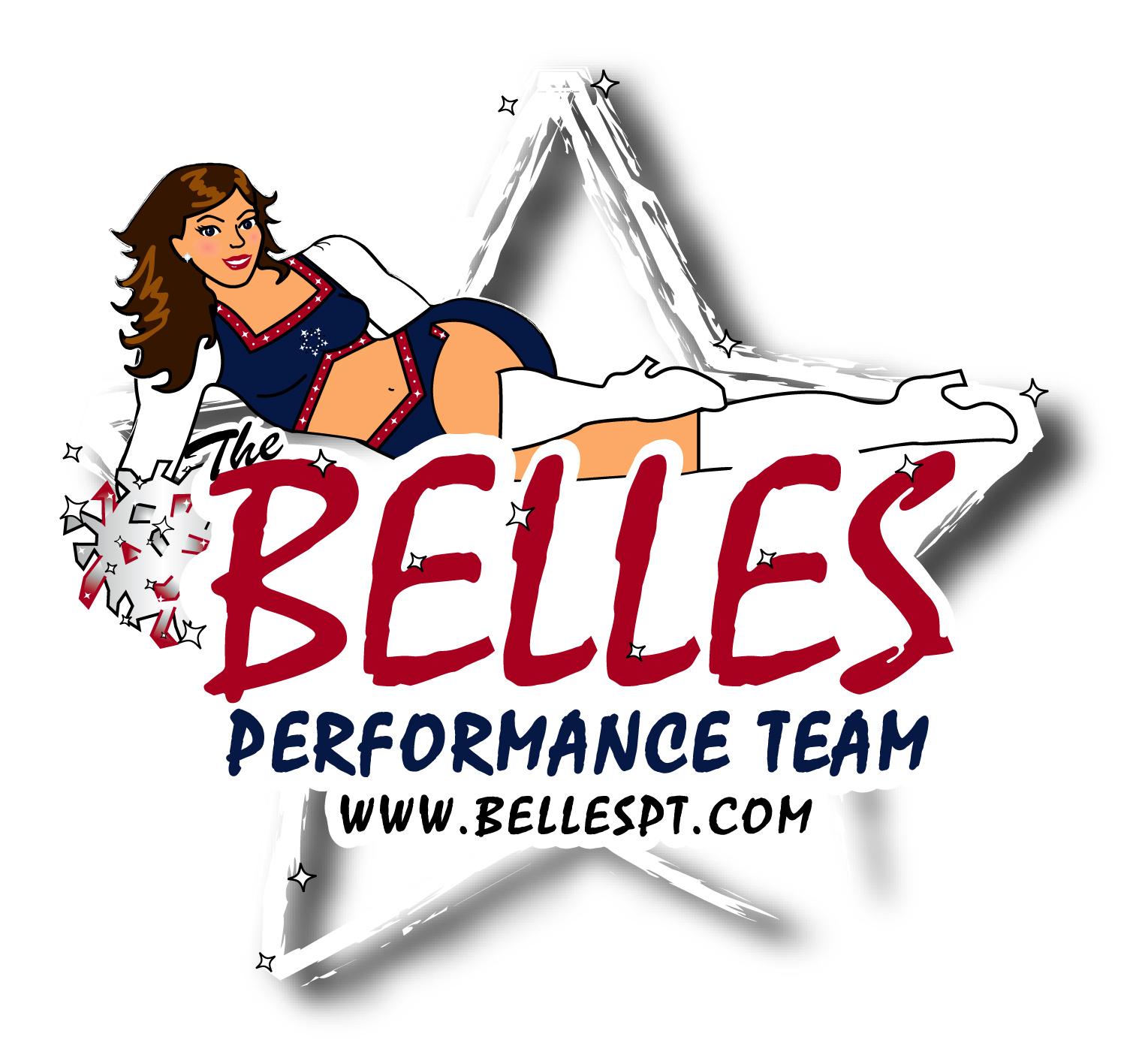 As an exclusive community participating organization, independent of any one sports team, the Belles realized the familiar bikini calendar wouldn't be a good fit with their image in the community. And although their patriotic uniforms are widely recognized in the community, so much so the Belles' logo was revamped in 2008 to include the uniform, a uniform calendar wasn't unique enough for the team's first calendar. So the team looked to their business partners and to the community for inspiration.

"The Belles Performance Team 2010 Limited Edition Calendar is unique in a variety of ways," reveals Owner and Executive Director Cher Fox. "First, we showcased the 10 dancers on the team, each dancer appears in the calendar in 6 different photos and outfits. Second, we highlighted our business partners, their themes and locations, we were honored to thank them for all the support they've given us over the years. Lastly, this project was 100% a team effort, once the dancers were given the overall design layout and artistic concepts, they worked together to style the scenes with clothes and accessories. Top all that planning with almost 24 consecutive hours of strong photography and creative hair and makeup, plus countless hours of editing and design, and the Belles' first calendar came to fruition."

The 12 month calendar features a variety of themes: Nights Out, Romance, Spa Days, Sports, Holiday and Fantasy. Each month features one dancer in a business partner inspired main shot spanning the 11 x 17 page, as well as 2 satellite photos of the same dancer, one in a Belles uniform and one inspired by a Colorado sports theme. With each page turn, scenes transition effortlessly into stories only the Belles can tell. Overall there are 53 photos in the calendar. But how did they produce a 12 month calendar with only 10 dancers?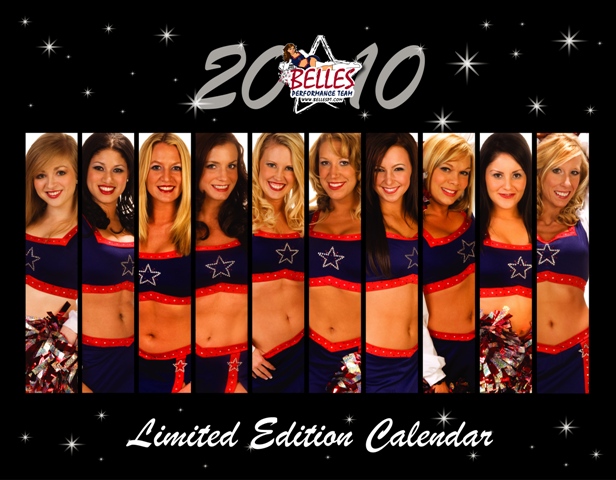 "One of the really special qualities of the calendar is each of the 10 dancers is featured equally," shares Fox. "All 10 ladies share the cover, each dancer has their own month, and for the 2 month centerfold we were very creative (you'll have to purchase one to see!) The final product really showcases the team's unity on this project. I have never seen a calendar produced in this manner before, it is truly one of a kind!"

The Belles participate thousands of hours in the national community each year, performing and donating their time. What are their goals in producing a team calendar? "This project is most of all a celebration of our organization and all we've accomplished over the past 7 years," explains Fox. "As an independent organization in the community, we are rarely compensated for our time, in fact, we often make donations or pay fees to be involved in community events. We need to raise funds to continue to keep our organization actively involved in the community. We also have an additional goal to raise money for a Colorado charity, one where even our small contribution will have a huge impact. We have not chosen this charity yet, we have been approached with many great suggestions, but we will complete our campaign and then decide where we can help the most."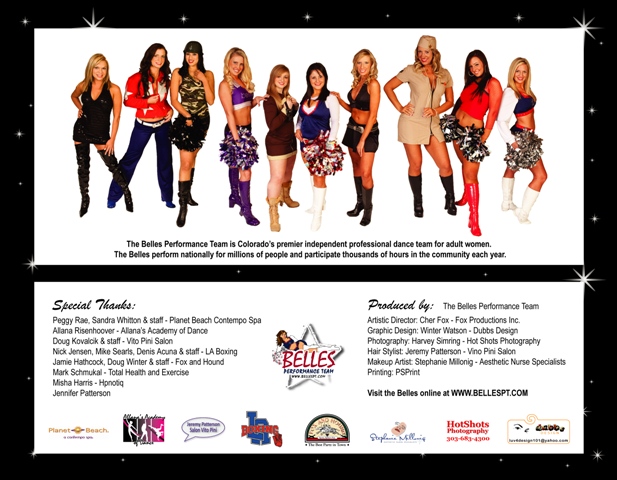 The Belles Performance Team would like to thank all the partners who participated in the production of the calendar: Aesthetic Nurse Specialists, Allana's Academy of Dance, Dubbs Design, Fox and Hound, Fox Productions Inc., Hot Shots Photography, Hpnotiq, LA Boxing, Planet Beach Contempo Spa, and Vito Pini Salon. A limited number of calendars can be purchased directly from the dancers at various signing events throughout Denver, as well as online from the team website. Several of the team's business partners also have them at their locations. Visit the team's website for more details on how to support this unique community organization.